lame Tree Ball XXI Dancing
What: Flame Tree Balls' Birthday 21st Anniversary
Date: Saturday 25th May 2019
Times: Signin from 6.30pm, Dancing starts at 7.00pm
Dance classes on day from 2pm to 5.30pm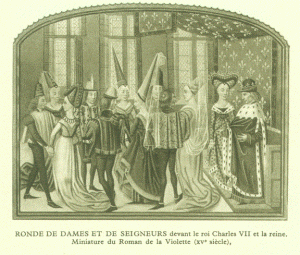 To make a booking or to ask about information which is not on this page please contact the Steward/Booking Officer for FlameTree via the webform at: https://adora.lochac.sca.org/contactsofficersevents. If making a booking, please advise if you will be a current SCA member, SCA membership number (if applicable), legal name for receipt issue, society name (if applicable), and any dietary requirements. Payments may be made by cash on the day, or by EFT prior to the event. EFT details will be advised upon booking. If you make a booking and do not receive a confirmation please check your SPAM folder. All confirmations so far have been sent within 3 working days of making a booking.

lame Tree Ball XXI Fighting
What: Heavy Tournament and Rapier
Date: Saturday 25th May 2019
Times: Inspections begin at 1.30pm for Heavy Tournament start at 2.00pm, and similar for rapier.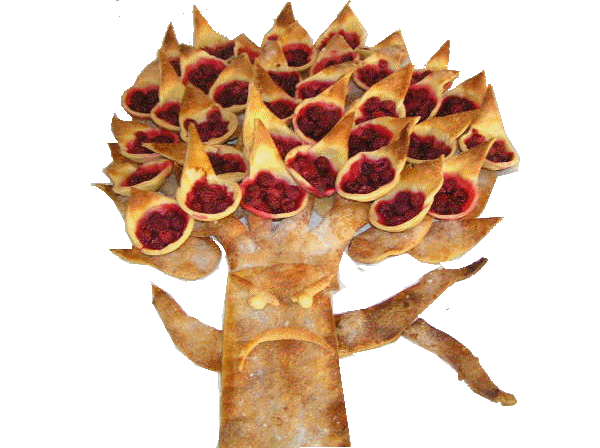 Additional heavy marshals are wanted for the tourney, and rapier marshals for the rapier activites. Can you please contact the steward if you are available to marshal via the webform at: https://adora.lochac.sca.org/contactsofficersevents. As in previous years, the fighting will be run in the grounds of the hall while dance classes are being conducted inside the hall. In the event of inclement weather, it will be possible to learn dance.
Steward: Brian le faucheeur
Location: Bulli Masonic Hall 282 Princes Highway Bulli 2516 NSW Australia
Booking: By Saturday 18th May with any dietary needs

Price Prior to booking cutoff: Adults $20 Child 5 to 15 years $10. After cutoff, $25 and $15. Children under 5 are free. Family rates are also available. eg 2 adults with 2 or more children for $50 prior to cutoff.

If you are not a SCA Member, or do not provide proof of SCA Membership at the event (eg membership card or payment receipt), it is a requirement to pay Event Insurance of $5 in addition to the above prices. There is no other cost for just attending the tourney or the dance practice.

.
Please note that in case of changes, notifications are to be made by updates to this web page.

The ball will include dancing, music, as well as games and a light though generous and filling supper.
lame Tree Ball XXI Proposed Dishes for a generous and filling supper

This list is still subject to addition and other alteration.
Dates, Eggs, Fruit, Nuts
Pumpkin Soup (vegan)
Beef Stew
Digby's Excellent Small Cakes (and excellent vegan version)
Fiery(Raspberry)Jam Tartlets (vegan, dairy free, or with cream)
Macaroons
Lombard Pasties
– includes chicken only as well as chicken/bacon versions.
Spinach Tarts
– includes vegan (dairy free), and with cheese/egg versions;
Selected Cold Meats
lame Tree Ball XXI Dance Sets

These dances on the following list have priority for dances to be taught at local dance practice in the lead up to the ball as well as on the day.
Court Set – Known World Four
Known World Pavane
Known World Galliard
Jouyessance Vous Donneray
Tourdion
Hearts Ease
Rufty Tufty
Gelosia – Lords then Ladies
Chestnut
Simple Bransle
The Wherligig
Ballo del Fiore (Il Ballarino)
Cutte Bransles.
Cassandra
Pinagay
Charlotte
La Guerre
Aridan
Lorayne Allemande
La Castellana
Petit Vriens
Picking of Sticks
Bransle de l'Official
(Officers Bransle)
Sergeants Bransles
(Unofficial Bransle)
Contentezza d'Amore
If all the world were paper
The Merry Merry Milke Maids
Horses Bransles (then Sharks)
Sharks (Horses Bransles variation)
Korobushka
Gathering Peascods
Ly Bens Distonys
Grimstock
Queens Allemande
Upon a Summers Day
Saltarello la Regina
Godesses
Black Allemande
Newcastle
Amoroso
* (TBD) Additional requests if time permits.
" "
" "
" "
| | |
| --- | --- |
| | Please note dances will generally not be taught at this ball due to time constraints, though a few dances during the night require no prior experience. Dance practices will also be held in its lead up as well as the afternoon on the day and attendance is encouraged. For dance practices prior to the day of the ball please see the events page at https://adora.lochac.sca.org/our-events/. |
| | |
| --- | --- |
| | Note that this page is a permanent place holder for the Flame Tree Ball and will hold either the most recently held or upcoming details for the next Flame Tree Ball to be held. Prior events are moved to a separate page when the details for the next Flame Tree Ball are entered onto this page.For information on the 2018 Flame Tree Ball please visit Flame Tree Ball in 2018 . For information on the 2017 Flame Tree Ball please visit Flame Tree Ball in 2017 . For information on the 2016 Flame Tree Ball please visit Flame Tree Ball in 2016 . |