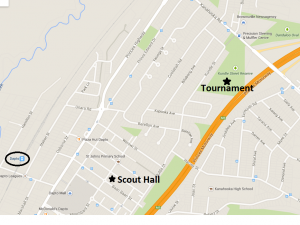 New Comer's Feast, 21 March, Shire of Adora and College of St Malachy. The Shire of Adora asks for those, both new and old, to attend and be merry at the New Comer's feast of Adora. For more details please check the link here.
Spring War XX, 3 – 6 October, Barony of Mordenvale. The Barony of Mordenvale invites you to enjoy bacon breakfasts at a weekend of war. Join us for a full catered camping event with war, tourney, markets, A&S classes and war.
November Crown, 31 October – 2 November, Shire of Torlyon. Come and join the Shire of Torlyon to celebrate Hallowmas. To this end a Crown Tourney is to be held for all to remember the dead, including martyrs, saints, and all faithful departed Souls.